One of the oldest names in the watchmaking industry, A. Lange & Söhne celebrated the 200th birthday year of its founder, Ferdinand Adolph Lange, with a trilogy of launches. Opening the festivities almost twelve months ago, the 1815 200th Anniversary F. A. Lange perfectly encapsulated the vision of its founder, whom outlined in a letter to the Saxon government in 1843, that he would design replica watches "with the great and important flawlessness and simplicity that originate from my considerations."
The brand honoured those values several months later during Watches & Wonders, when it unveiled the second Anniversary piece, a more affordable version of the first made this time from A. Lange & Söhne's famous Honey Gold alloy.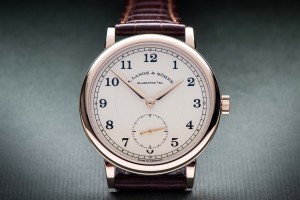 Limited to 200 pieces each, both watches were remarkably subtle and uncomplicated. But trilogies have to end in a spectacle. And the 1815 Tourbillon made for a grandiose ending. Presented on Monday, in a limited HANDWERKSKUNST edition, it features extraordinary dial and movement decorations.
The 1815 Tourbillon is A. Lange & Söhne's fifth HANDWERKSKUNST edition. Derived from the German word for "artisanship," it is a designation the brand reserves for A. Lange & Söhne replica watches who dials and movements are endowed with rare finishing and engraving techniques.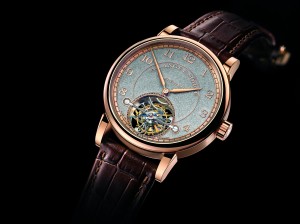 Behind it's pretty face lies an extraordinary mechanism – or rather, two in one. Ending the year in style, the brand unveiled a watch that combines two of its most celebrated patents: the ZERO-RESET mechanism, launched in 1997, and the a stop- seconds device for the tourbillon, a 2008 introduction.
On the wrist, this 39.5 mm timepiece cuts an impressive figure, with it's three-dimensional architecture and textured dial. Limited to 30 replica watches sale, the special-edition model is available in a pink-gold case.