One of the things that you learn again and again in reviewing, and looking at, and writing about watches is the importance of withholding judgement until you've actually seen a watch in the metal – and moreover, had a chance to wear it and see what it's like to operate it. This was definitely the case for me with the Vacheron Constantin Patrimony Moonphase And Retrograde Date, which seemed an almost simplistic watch at first but which has a lot of small details that taken together make it a very enjoyable watch to discover and also, show how Vacheron's approach to watchmaking differs from that of its contemporaries and competitors.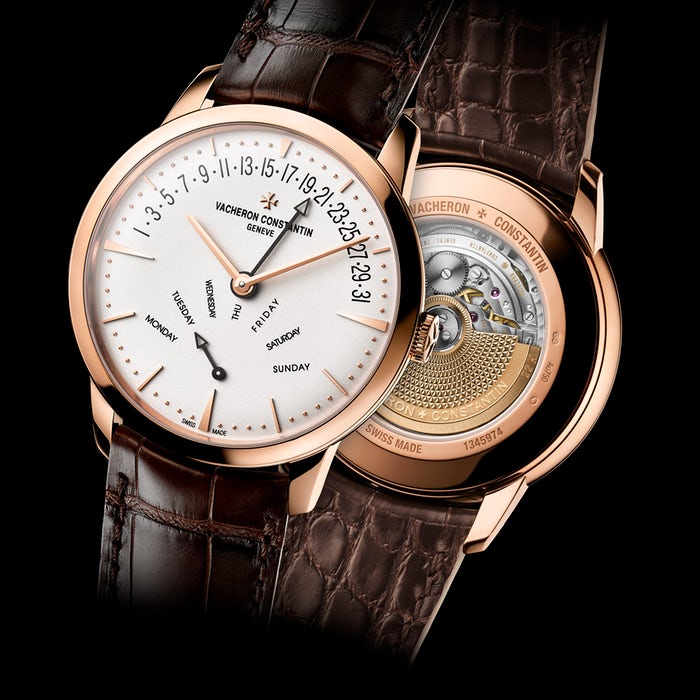 Over the years, Vacheron Constantin replica watches UK have made the retrograde date something of a signature complication. The first retrograde date watch from Vacheron was the reference 47245, made in 200 (the "245" refers to the company's 245th anniversary which was celebrated that year). This was a round cased watch in the Patrimony collection which featured a day-of-the-week display at six o'clock, and a 31 day retrograde date display. Interestingly the retrograde date is relatively little used by Vacheron's competitors; Lange has none in its current catalogue (though it does have the Lange 1 Daymatic, which has a retrograde day hand). Patek does use the complication but only occasionally and then only (as far as I can tell) in perpetual calendars; and Audemars Piguet like Lange seems to have none in its current lineup.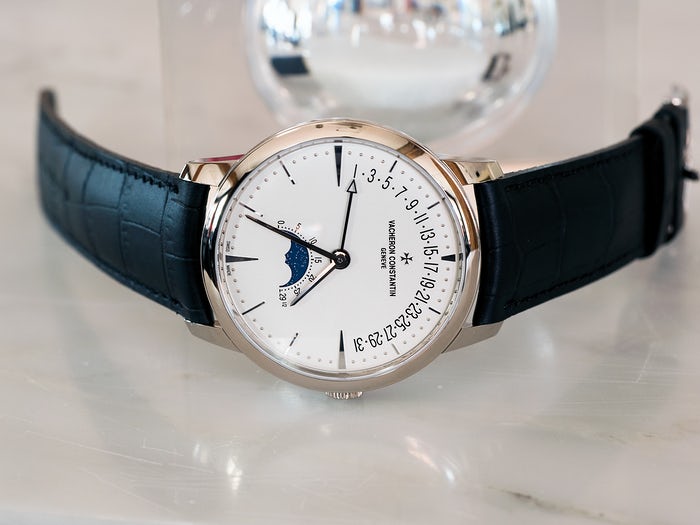 Reference 47245 Vacheron Constantin copy watches set the basic blueprint for retrograde date watches from Vacheron: a 31 day track covering the upper half of the dial from 9:00 to 3:00, with an area underneath that can be used as a location for a day of the week indication, moonphase or what have you. In 2002 Vacheron used the retrograde date in a perpetual calendar for the first time: the Malte Retrograde Perpetual Calendar. In 2007, the firm launched the Patrimony Contemporaine Bi-Retrograde, which has a retrograde date as well as day indicator and that watch is still part of the current collection, as the Patrimony Retrograde Day-Date. The current catalogue also includes a retrograde date annual calendar, in the Quai de L'Ile collection.