When Queen Elizabeth II was crowned in 1953, she wore a noble copy Jaeger-LeCoultre jewelry watch which had been made with yellow gold and diamonds. The small and exquisite wristwatch had been equipped with calibre 101 which was considered as the smallest movement in the world since it was created in 1929.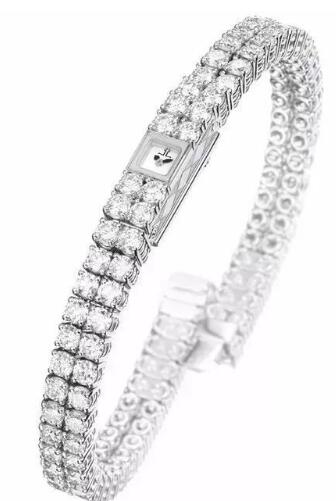 Several years ago, Jaeger-LeCoultre presented another diamonds and jewelry wristwatch equipped with calibre 101 again to celebrate the 60th anniversary on the throne. The new timepiece set the original model that Queen wore when she was crowned as the prototype but this new one has been created with white gold and diamonds.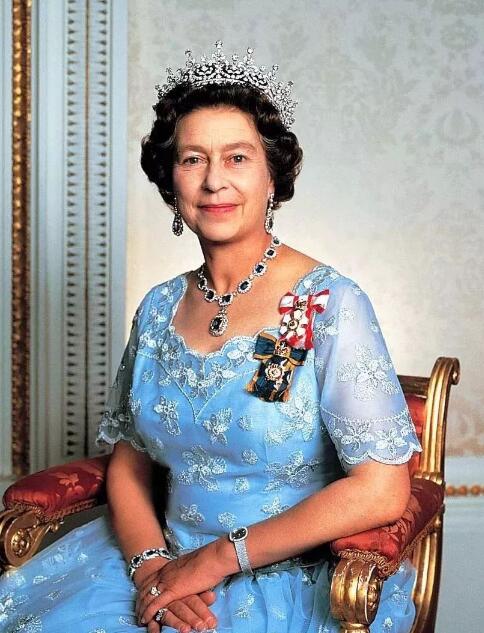 It was said that the Queen has more than one thousand pieces of watches although there's not any proof. However, everyone knows that she loves Patek Philippe. On the photo taken in 1984, she wore the black dial fake Patek Philippe Golden Ellipse.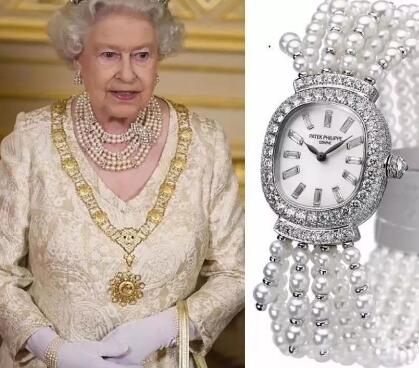 The other Patek Philippe the Queen usually wears is a pearls jewelry model which often matches the pearls accessories. She lent this precious knockoff watch made with diamonds and pearls to Patek Philippe when it held the exhibition in England.